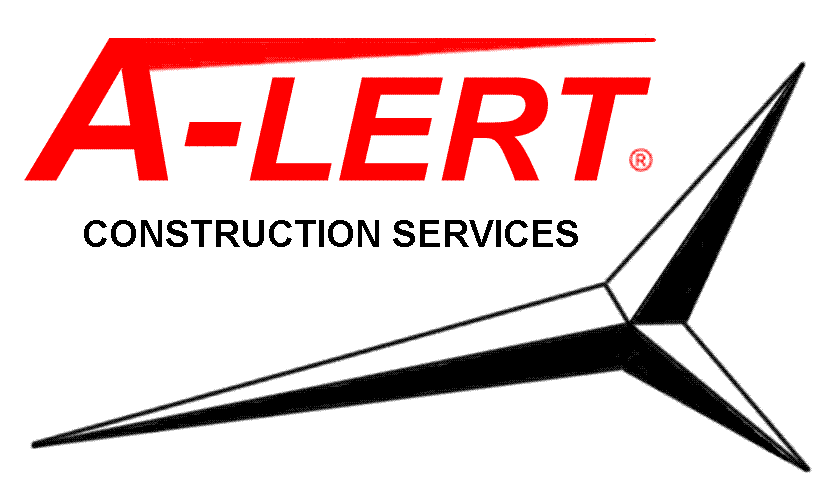 Company Information
A-Lert Construction Services, a division of Centurion Industries, Inc., provides heavy industrial construction, maintenance, fabrication and repair services throughout the U.S. in such diverse processing industries as corn and oilseeds, food, meat, chemical, energy cogeneration and biofuels, wood pulp/paper/fiber products, and more. With over 800 employees and eight offices in six states, A-Lert stands ready to serve the needs of industrial clients throughout the U.S.
At A-Lert, we believe our employees are our greatest business asset, and we work hard to help them develop to be their best, to recognize them for their talents, and to provide opportunities to advance their construction career.
Job Summary
Ironworkers are involved in raising, positioning, aligning and connecting iron or steel girders, columns and other structural members to form completed structures or structural frameworks, according to layout plans, blueprints and other drawings, using appropriate tools, techniques and materials, primarily in industrial settings.
Primary Job Duties
Assemble hoisting equipment and rigging, such as cables, pulleys and hooks to move heavy materials, machinery and equipment.

Unload and position by appropriate methods prefabricated steel components for hoisting as required.

Fabricate metal parts such as steel frames, columns, beams, girders, stairs and railings according to blueprints or instructions using appropriate tools and building materials.

Connect (either temporarily or permanently) structural steel members by fastening with bolts or by welding into place.

Cut and weld steel pieces using appropriate methods and tools.

Dismantle structures and equipment using appropriate tools.

Read, interpret and comply with safety information, signage and instructions.

Maintain effective working relationships with supervisor, coworkers and clients.
Minimum Qualifications
Knowledge of materials, methods and tools involved in the construction of iron or steel structures or

structural frameworks.

Ability to work within standards of accuracy which can be measured or checked; compare and see differences in size, shape and form of lines, figures and objects; look at flat drawings or pictures and visualize how they would look as solid objects; and follow oral and written directions, plans and blueprints.

Ability to weld in all positions.

Ability to use set up and safely use oxy-acetylene tools for cutting and welding.

Physically, workers must minimally be able to: See well from a distance and at close range (either naturally or with correction); climb and maintain balance on ladders and scaffolding; stoop, kneel, crouch, crawl or work at heights as required; work outside under sometime inclement weather conditions; and lift and carry materials weighing up to 100 pounds.

Must adhere to all applicable company and customer policies and procedures.
Other Requirements
Successfully pass Pre-Employment Drug Screen, Criminal Background, Physical Exam, Customer Security Check, E-Verify, Motor Vehicle Record (if applicable), other assessments (if applicable)

Attendance – Must be available when scheduled for work

Must be able to use time effectively and productively

Must perform quality, accurate, complete, well-organized, concise, analytical and well-articulated work

Must be able to communicate, understand and follow directions
Pay & Benefits
Pay commensurate with experience

Comprehensive Group Medical, Rx, Dental, & Vision Coverage


Paid Life/AD&D

Short Term & Long Term Disability

401K Retirement Plan with Employer Match


PTO

Paid Holidays

Flexible Healthcare & Dependent Care Pre-Tax Spending Plans

Years of Service Awards

Accessibility: If you need an accommodation as part of the employment process please contact Human Resources at
Phone: (620) 378-4131
Email: alumley@centurionind.com

Centurion Industries, Inc. bases all of its personnel decisions, including recruiting, hiring, training, and promoting, on the basis of individual qualifications and merit, without unlawful regard to race, creed, color, religion, sex, national origin, age, disability, veteran status, or any other basis prohibited by law. We are an Equal Opportunity Employer.

If you want to view the EEO is the Law poster, please choose your language: English – Spanish – Arabic - Chinese

If you want to view the EEO is the Law Supplement poster, please choose your language: English – Spanish – Chinese

If you want to view the Pay Transparency Policy Statement, please click the link: English